Bucket bags are the new rucksack and my new favourite obsession. It's the grown-up's alternative to a rucksack but still a fun casual bag.The designer duo who began this craze are Mansur Gavriel who launched a sell-out leather bucket bag in 2013. Since this their bags have been in high demand by fashion-lovers and celebrities everywhere.
Other designers such as Moschino and Michael Kors also want a piece of the action.
The Mansur Gavriel designs retail at $400-$1000 so for those of us not so flush here are few gorgeous alternatives. Everyday walking to work I pass 9 Crow St and take a good gawk in the window.  I've been lusting after a gorgeous holographic bucket bag I saw there. I found a similar style on Etsy here.
Etsy is brilliant site for finding original handmade bags. The Pingypearshop have an amazing selection and all under €30!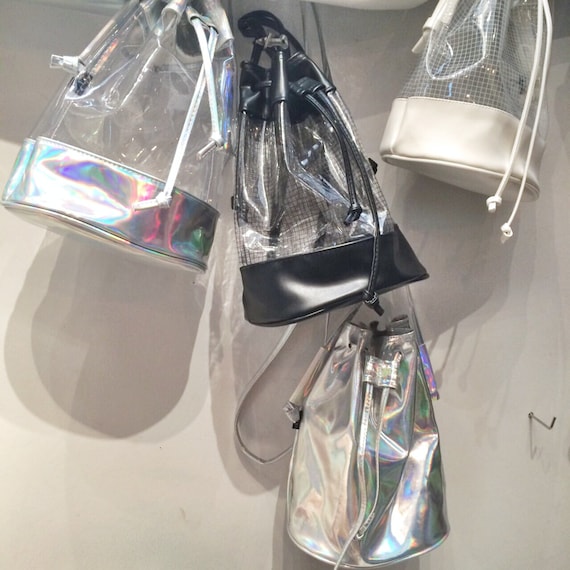 As well as these, Etsy also sell vintage and leather one-of-a-kind bucket bags. It's the best place to pick up something that no-one else will have.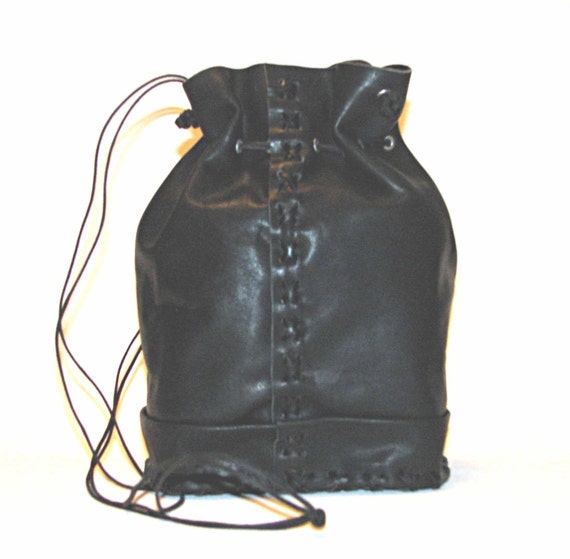 Cosmichippo designs leather bag.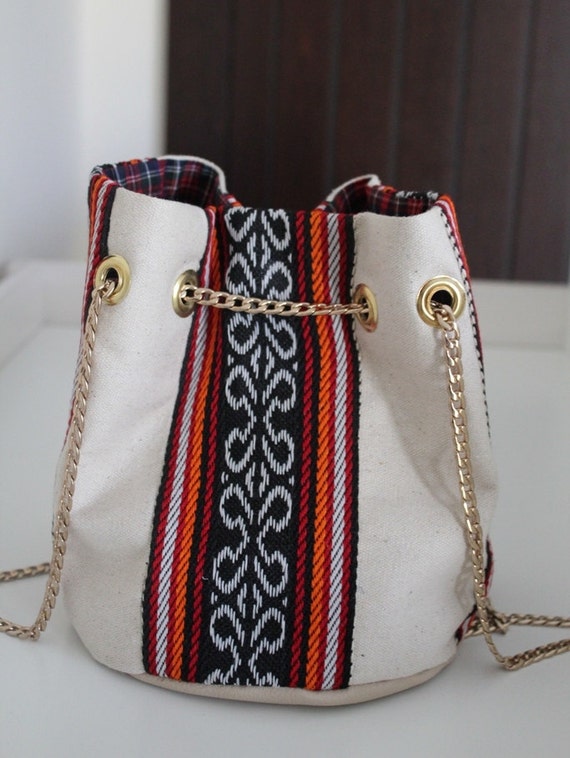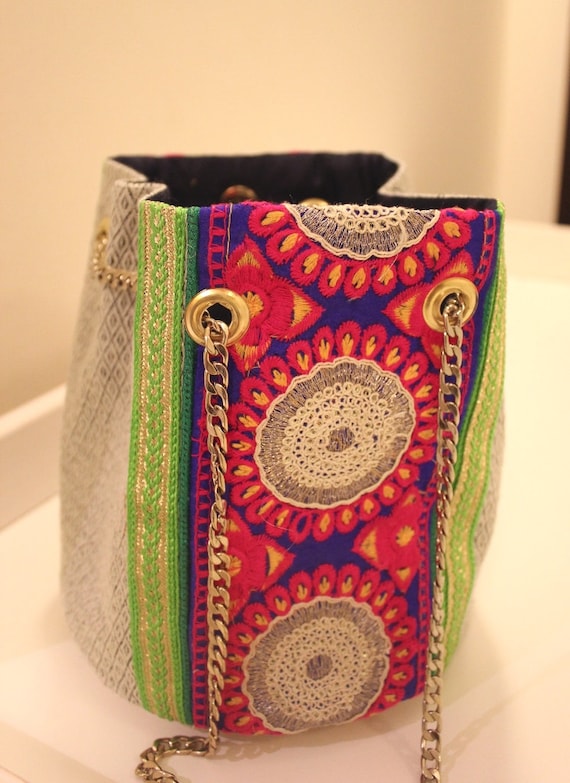 RAWbag handmade beauties on Etsy.
Zara are always very quick off the mark so I'm not surprised they have capitalised on this trend.
Gorgeous Zara bucket bag with zip detail  *swoon*.
And if white's more your colour, Zara also have a fabulous perforated white bucket bag.
If these are beyond your budget, Penneys have some gorgeous bucket bags in store at the moment for about €10. Can't say no to that 😉 I'm a personal fan of this green and black one and they also have a lovely black fringed one.
So far I haven't bought any bucket bags but something tells me it won't be long before I own one! I will have to part with a few of my rucksacks first if that's even possible… Thanks for reading my blog as always. If you like the blog, please support it on Facebook here.